New Orleans' Tricentennial
---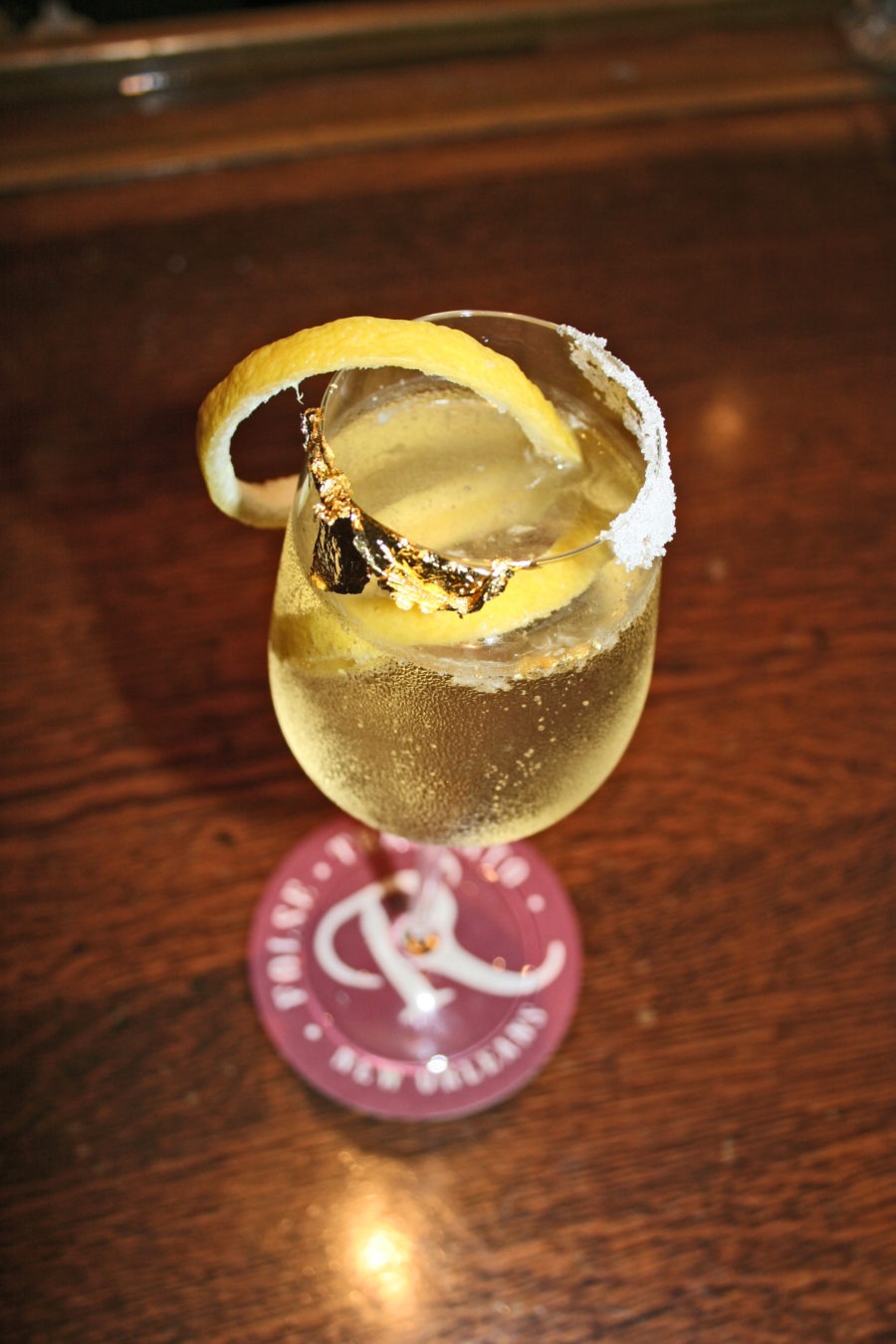 Celebrate New Orleans' Tricentennial in the year 2018 with a few special offers at Restaurant R'evolution!
THE FLIGHT OF THE EARLS $350
Named for the time in Ireland's history when there was a mass exodus of Earls, one such Earl was Richard Hennessy who left Ireland for France and opened a distillery. This distillery is the oldest and largest house distilling Coganc.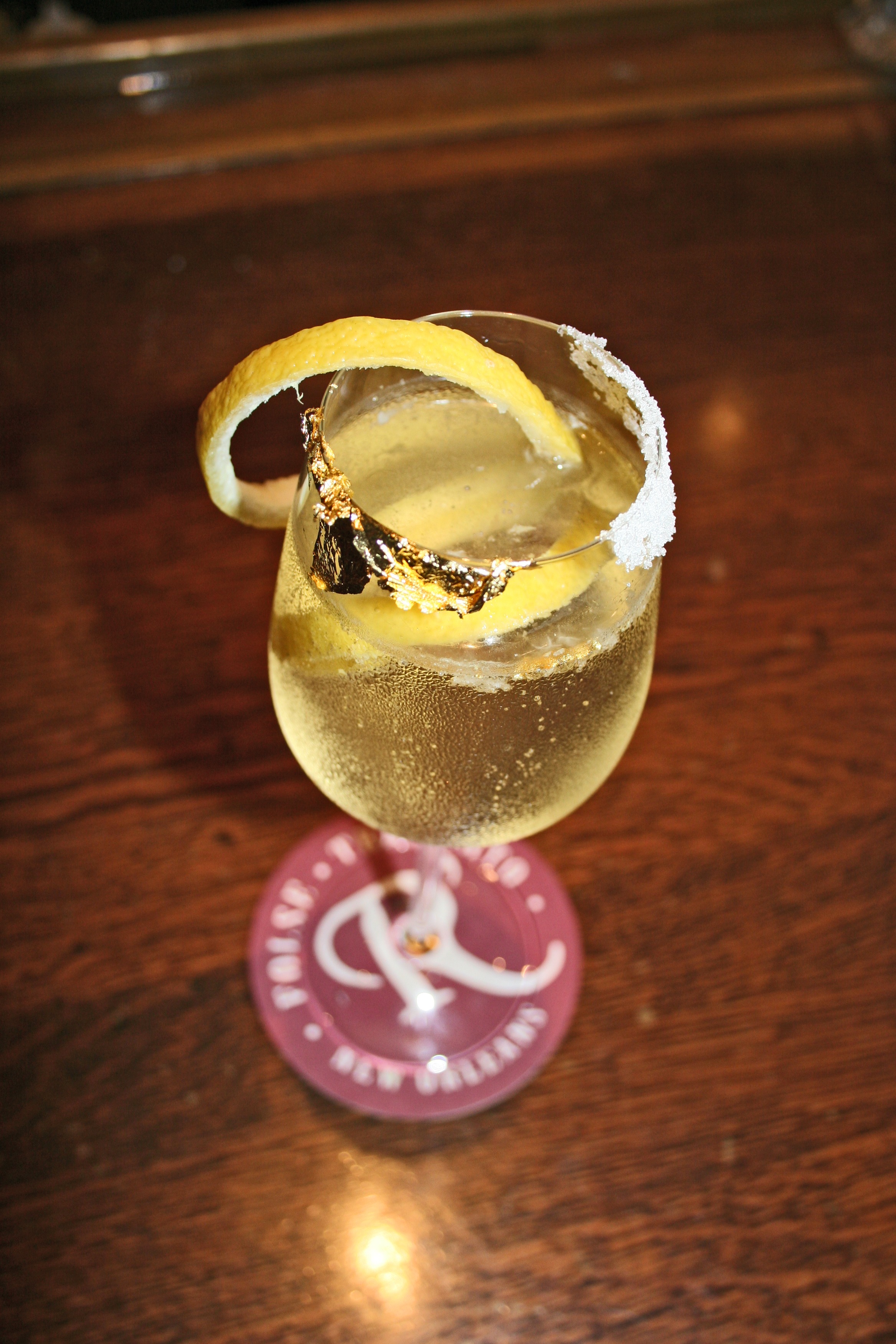 Prepared table-side with white glove presentation.  Each bottle is presented with a brief history or description as the cocktail is built. The crystal champagne flute has a gold flake and sugar "crusta" and the cocktail is built in the glass with the following proportions.
This is lightly mixed together in the flute. Then a new cold bottle of Krug Champagne is opened and gently poured down the bar spoon to incorporate the ingredients with the fine creamy bubbles of the premium champagne. The cocktail is finished with a long lemon twist to garnish the glass.
Tricentennial Sazerac $650
Armagnac Castarede 1893 – 125 years in oak, Legendre Herbsaint, Peychaud's Bitters, Louisiana Sugar Cane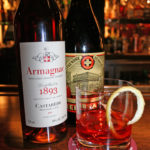 Tricentennial Tasting Menu
Available year round at Dinner – view the Menu. Please note that this is a sample menu that will change occasionally based on the seasonality of local ingredients as well as inspired by the seven nations that formed Creole cuisine.