Maker's Mark Bourbon Dinner
---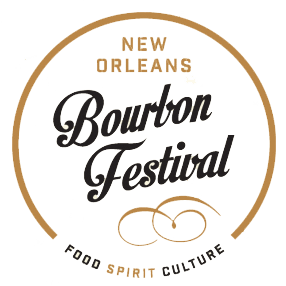 Thursday, March 21, 2019 | 6:30-9:00 p.m.
Maker's Mark & Restaurant R'evolution are excited to present a Spirited Bourbon Dinner during the 3rd Annual New Orleans Bourbon Festival. We're honored to welcome Maker's Mark Master Distiller Denny Potter who will guide diners through a spirited culinary journey.
FIRST COURSE: Trio Amuse Bouche – Pimento Cheese Oyster, Iberico Mousseline & Pickled Berries, Smoked Tomato Granita, Maker's Mark Bourbon, Basil and Blackberry Cocktail
SECOND COURSE: River Oak Smokey Tuna – Raw Vegetables, Bagna Cáuda Maker's Mark 46
THIRD COURSE: Bone-In Short Rib – Yucca, Beef Chicharrón, Maker's Mark Cask Strength
FOURTH COURSE: Valrhona Jivara Cremeux – Burnt Honey, Chai, Maker's Mark Private Select, New Orleans Bourbon Festival 2019
For tickets, visit NewOrleansBourbonFestival.com and select this event. Ticket sales close March 20th.